Welcome to Winnetka's Golf Club
2019 Mens Club calender has been completed. We are stating to work on the 2020 season.
Rob Kerr wins the Club Championship with a score of 152 (79/73) . Jeff Werstak wins the Net Division with a 2 day net total of 139.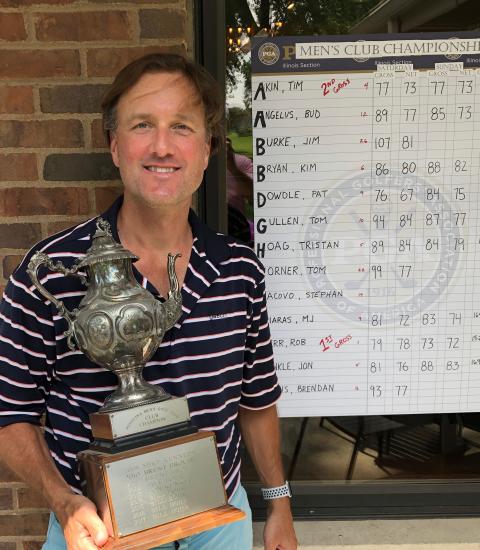 For complete results, click here
2017
Winnetka Golf Club Action Plan for 2019
The Winnetka Park District and Winnetka Golf Club released the 2018 Course Action Plan in late January 2018 to address Course Conditions, Communications, and Customer Service ( The 3 C's). Click here to see the 2018 Action Plan. We will post the 2019 Plan when it has been completed.
Click here for 2019 Lottery Times. Session 2 starts May 25.
Superintendants Update
Matt McCann is using Rainout Line (download the app) to address the ongoing maintenence of the golf course. We will post Matt's comments as they are updated, which will include the weekly schedule, Bunker maintenence, the Ponds and Dandelions.
Upcoming Events
The Fall Year end Dinner is Tuesday, October 22 at the Golf Club.